New Features
Design Hints
Set the scene at your home with a welcoming front porch that matches the country style of your interiors.
Downloads & Projects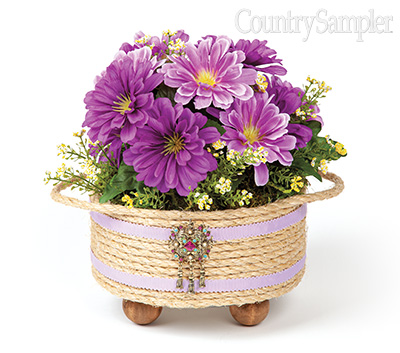 Inexpensively refashion a secondhand storage tin with rope to create an eye-catching planter that will give your decor a boost for spring.
Reader Photo Gallery
Share your own home, and view other readers' photos!
Contests
You could WIN a 5' X 8' braided rug of your choice—up to a $500 value -- from Country Sampler and The Braided Rug Place!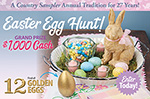 Hunt through the idea-filled pages of Country Sampler's March 2023 issue (pages 8-109), find the 12 Golden Eggs and enter for your chance to WIN!