New Features
Design Hints
Sue and E.J. Mirambell, who live in Covington, Louisiana, planned their new kitchen to be fully functional for today yet look period appropriate for the New England style they favor. Follow their tips to complete a similar project.
Downloads & Projects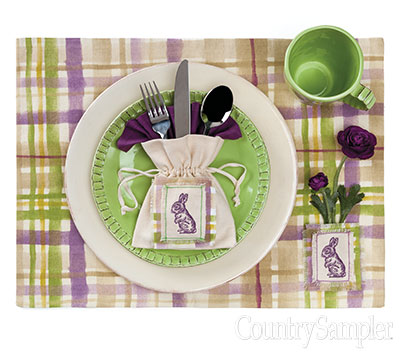 Design your own Easter place mat featuring a mini pouch for florals and a matching drawstring bag that holds silverware and a napkin.
Reader Photo Gallery
Share your own home, and view other readers' photos!
Contests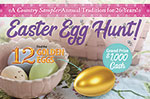 Hunt through the idea-filled pages of Country Sampler's March 2022 issue (pages 8-104), find the 12 Golden Eggs and enter for your chance to WIN!