New Features
Design Hints
Soften modern-era bathroom fixtures by working in primitive details that allow country style preferences to shine.
Downloads & Projects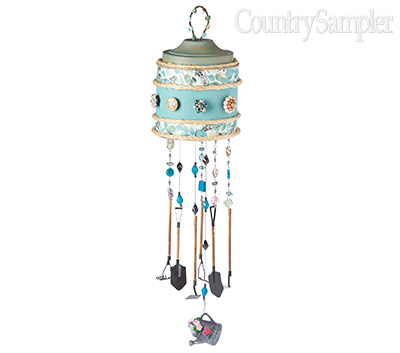 Give your covered porch or sunroom a touch of sparkle with a decorative wind chime that welcomes gardening season while repurposing set-aside jewelry.
Reader Photo Gallery
Share your own home, and view other readers' photos!
Contests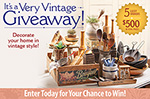 Country Sampler wants to help you build your collection and decorate your home with unique vintage finds! Enter our Very Vintage Giveaway and you could be one of five lucky winners to receive a $100 gift card to Vintage-Keepers.com -- the new online vintage marketplace. Brought to you by Country Sampler and Vintage Keepers.