Reader Photo Gallery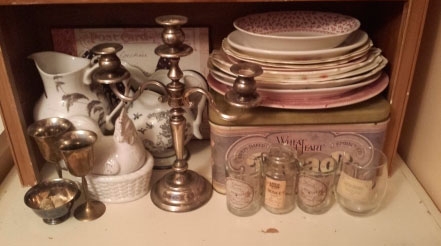 Vignettes from around my home...
These are all favorite vignettes from around my home. I have so many more! Besides being passionate about interior decorating, in general, vignettes are one of my favorite sub-passions! I keep tweaking and moving items around to keep my home looking a little different each week.
Submitted by Trudy Murphy from Glendale Heights, IL on 02/06/2014