Reader Photo Gallery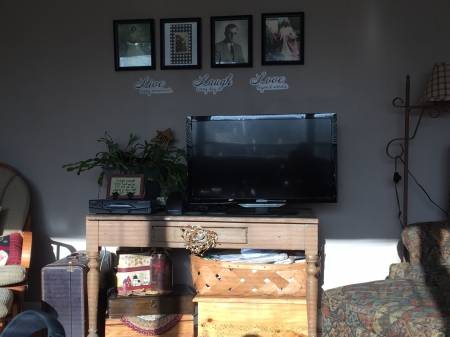 My in-laws' beloved antiques find a new home!
After my husband's family sold the family home we became the new owners of some of their beloved antique furniture. I am so grateful to give these lovely pieces a new home! Also the corner china cabinet was made for me by my talented father! The box with candles was found at a little antique store in Nova Scotia! The las picture is a small display in my country kitchen.
Submitted by Ena Dumais from Oshawa, Ontario, Canada on 05/30/2016